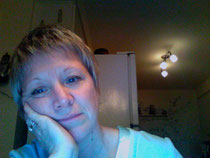 To: CEO; General Manager;  Head of Finance; Marketing & Promotions Director; Sales Dept. -National/International; Distribution Centre
Subject: Production Delay
On February 24, '09, it had come to my attention via the sewing forman, that the logo tags had depleted to the number of 2 units.  Said units had already been prepared in advance to be assembled with pink or blue sewn items & thus would not be appropriate for the black bags already in production.
An order had been placed with Jennifer's Jewels of Michigan, company in charge of said logo tags & care tags, requesting 90 units. (www.etsy.com) (jennjewel1000@sbcglobal.net).  This order was temporarily held up as Jennifer's computer had crashed pre-order, losing our logo design.  Our IT Dept. was disappointingly inept at providing the supplier with the design she requested, so her own graphics department had to re-design our logo in order to fill said order.  This was expedited quickly as to our request so production would could commence ASAP.
Full assembly of 6 black bags has been put in place, with the exception of the right hand side, non-pocket side seam allowing for future insertion of the logo tag in each unit.  Currently each is hanging neatly awaiting logo tags, then full assembly to complete production.
It has come to my attention that the Computer (IT) department is in desperate need of further education, as also the Tag Personnel is brought up for a full review of inventory policies.  Our Human Resources Manager is fully aware of this situation.
Production Manager et al.